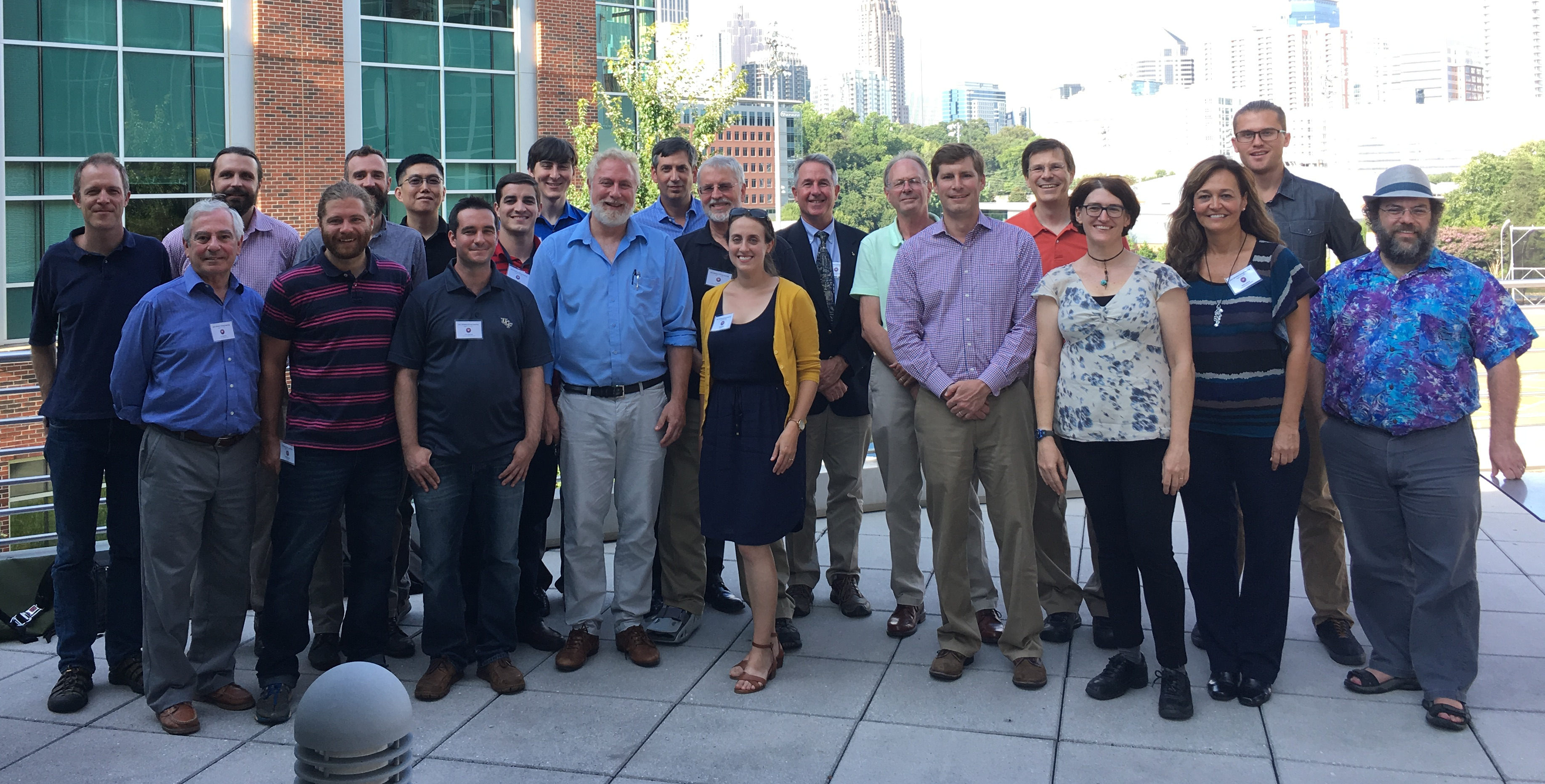 REVEALS
The Radiation Effects on Volatiles and Exploration of Asteroids and Lunar Surfaces
REVEALS is a Global Multidisciplinary Team Dedicated to Researching Todays Vital Topics for Future Manned Space Exploration
Based in Atlanta, at Georgia Institute of Technology's School of Chemistry and Biochemistry, REVEALS is a member of SSERVI (Solar System Exploration Research Virtual Institute), a NASA program that fosters collaborations within and among competitively selected domestic teams, the broader exploration science community, and multiple international partners.
The primary goals of the REVEALS Team are twofold:
Developing New Materials to Detect and Shield Future Space Explorers from Radiation
This research is focused on answering the following questions:
Can nanocomposite materials reduce the risks associated with radiation on the lunar surface or on Mars' moons so that astronauts can spend more time exploring?
Can the novel properties of new materials be exploited to develop real-time radiation monitors?
Can new polymer-based flexible materials be incorporated into spacesuits and/or vehicles to enhance human safety during surface operations?
Researching and Understanding the Interaction of Radiation and Micrometeorites with the Surfaces of Airless Bodies
This research is focused on answering the following questions:
What are the primary mechanisms, such as solar wind, that produce, transport, or destroy volatiles – substances that readily vaporize, like water and hydrogen – on airless celestial bodies?
Does micrometeorite bombardment contribute to the evolution of volatiles?
Is there an operationally useful inventory of resources on these airless bodies that can support human exploration? Could water and other elements be mined somehow on site?
The International team includes researchers from:
Georgia Institute of Technology
Baylor College of Medicine
European Space Agency
INAF-Istituto Nazionale di Astrofisica, Italy
Jackson State University
Johns Hopkins University
Mount Holyoke College
NASA/Goddard Space Flight Center
Ruprecht-Karls-Universitat, Heidelberg
Universita' Degli Studi Di Roma La Sapienza
University of California, Davis
University Of Central Florida / Florida Space Institute
University of Colorado, Boulder
University of New Hampshire
University of Notre Dame
University of Oregon
University Stuttgart
Legal and Copyright Information

Georgia Institute of Technology's Privacy & Legal Notice
All original content of this website, excluding submitted documents, presentations, publications, and media is copyright © 2018, 2019, 2020 Georgia Institute of Technology
Submitted items on this website, including, but not limited to published works, documents, photographs, presentations, diagrams, video & audio media, and logos are copyrighted by the submitter and/or the respective copyright holders.
NASA media on this website is used in accordance with NASA's Media Usage Guidelines