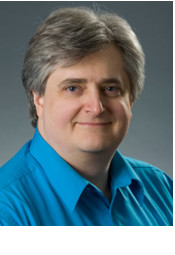 Affiliation:
Georgia Institute of Technology
Education:
BS Technical Management - 2010, DeVry University
Background:
Scott has been in Information Technology since before it was called Information Technology. He saw the adoption of LANs and E-mail by businesses, and the genesis of Windows, Mac OS-X, Linux and the internet. While working in the computer services sector, he was a frequent 3rd-party beta tester for companies like Microsoft, Quadram, and HP, and worked closely with several manufacturers to resolve product development issues. He later built and updated small to medium data centers, and integrated new systems into existing infrastructures for clients all over the US. After moving into higher education, Scott rebuilt the entire IT infrastructure at an Atlanta law school. He then built & maintained the instructional IT labs and the virtual server deployment system for the IT curriculum at Georgia Gwinnett College. Being a lifelong space travel and exploration enthusiast, Scott is proud and excited to support the REVEALS team here at Georgia Tech.